We are so pleased to see many of our top Caribbean destinations are included within the list of air bridge countries. These include Antigua, Barbados and Saint Lucia which are some of our client's favourites.
The Southern Caribbean islands have managed to control the Covid-19 outbreak and have experienced very low cases and in some areas, they have been able to declare they are Covid-19 free.
Both Antigua and St. Lucia officially opened borders in early June. Barbados and Grenada opened up in early July.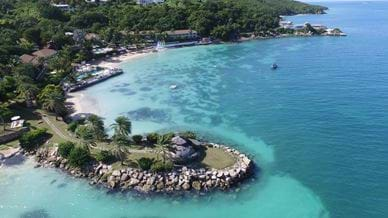 The Caribbean is the perfect place for some winter sun and we have been working with our travel partners in these destinations to understand the protocols which are in place to keep us all safe and we hope to continue booking trips out there for later in the year and into next.
These fabulous islands make social distancing easy with plenty of beautiful beaches and lush tropical gardens. You may also want to consider a private villa rather than a hotel stay. This will allow you and your social bubble to enjoy the perfect getaway without the worry of coming into contact with too many people.
We are very pleased to add luxury villas to our accommodation offering. You will find some options here but we can discuss your requirements to help find the perfect villa for you.
If you are planning a trip to the Caribbean later in the year then here are some of our favourite hotels on the islands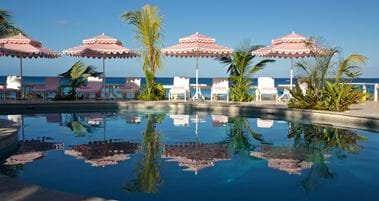 This boutique hotel enjoys a serenely quiet setting just metres from the Caribbean Sea. The Oceanfront Suites open directly onto sea views and the hotel's boatman is on hand should you want to take to the waters and meet the giant sea turtles that dwell just out to sea. The charming fishing village of Speightstown is within walking distance too, where you'll find more local eateries, shops and cultural events.
Cobblers Cove will be welcoming guests again from 11th October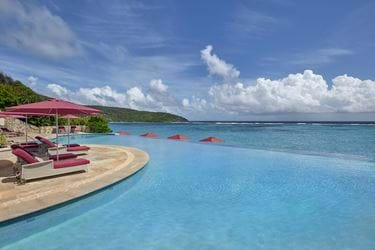 Mandarin Oriental, Canouan is the only hotel on this private island paradise, and with just 26 suites and 13 villas, each guest enjoys the space and bespoke service promised by a location this exclusive that makes social distancing easy.
Perched on the hillside, the selection of villas here offer yet more breath-taking views from their columned terraces and private infinity pool. Villa residents also enjoy the use of dedicated golf buggies so that they can explore the island and easily access the resort's main facilities before returning to their truly private accommodation.
Mandarin Oriental Canouan reopened to guests on 1st July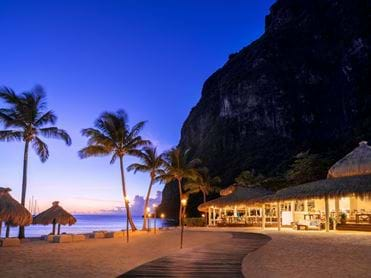 If you are looking for your very own secluded piece of paradise then the resort offers a superb range of accommodation with facilities including private pools, jacuzzis, gardens and butler service. The Black Opal team have been lucky enough to experience the property first hand so will be happy to offer their expert advice to find the perfect accommodation for you.
Saint Lucia – Sugar Beach, a Viceroy Resort is now open for guests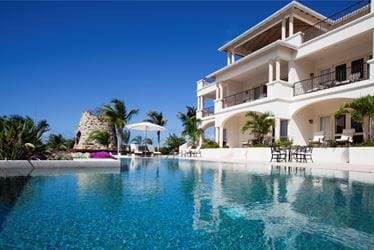 With freshwater pools, secluded beach coves and lush tropical gardens, social distancing is easy as you get lost in luxury living at Blue Waters Resort & Spa.
Wrapped around Soldier's Bay, the resort's three beaches are so secluded guests often refer to it being like on your own private island. The resort offers a choice of rooms and suites to stay in to suit all requirements. Or if you are looking for your own private hideaway choose from one of the private villas.
Antigua – Blue Waters Resort & Spa will be back open to guests on 1st October
Here to help…
At Black Opal we understand the uncertainty some people may be feeling when it comes to international travel but we want to assure you we are working with all the relevant authorities to make sure we understand each country's different policies and we will fully inform you of these before you plan your trip.
We are on hand to answer any questions you may have and we will help to make your next trip abroad as enjoyable and stress-free as possible.
Call or email us with your questions and we will do all we can to put your mind at ease.
Back to all blog posts