Having just returned from our recce trip over to the Caribbean, I am very excited about the tour we have planned for our guests joining us in January for the T20s and then for the main test cricket fayre in March.
We believe our choice of hotels will offer the best in style and comfort to rest, relax and chill. After visiting the grounds we have selected fantastic views to watch the cricket action unfold amongst that special West Indian vibrant atmosphere. I am sure you will not be disappointed with the idyllic places we found to host our variety of functions where the flavours and taste will be a truly Caribbean indulgence.
I have no doubt that this tour will be a very enjoyable one!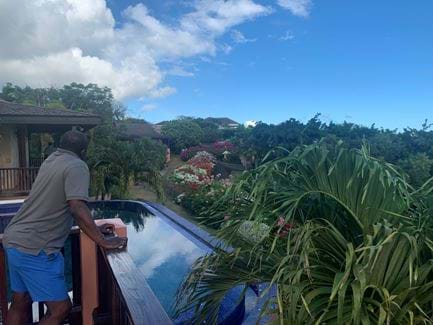 What is your favourite thing about attending cricket in the Caribbean? Anything that sets it aside from the UK?
I watched my first ever Test at the Kensington Oval, Barbados in 1974 where West Indies played England. It was a magical experience that cemented my love of cricket which I am pleased to say that hasn't diminished over the years. Indeed, the cricket itself was captivating but just as memorable was the noise, music, foods, and beverages…. just the entire atmosphere of fans supporting their team and having a fun time. Of course, we have that all here in the UK as well, but simply that Caribbean tropical weather and the relaxed nature of the locals makes it a very special place to enjoy being at a game of cricket.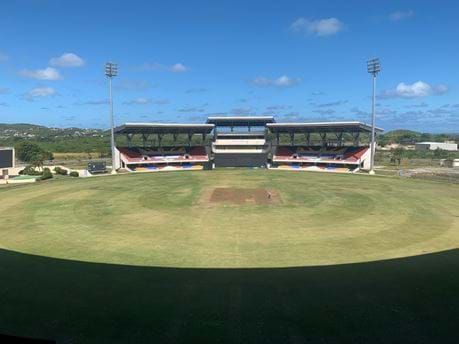 What can the players expect playing in the Caribbean?
The modern players are thoroughly professional, so their preparations are well planned with not much left to chance. Yes, it will be hot with daily temperatures hovering around the 90 degrees C mark, but the beauty of the Caribbean is that, unlike the blazing heat and humidity that prevails in other parts of the world, it's very comfortable, temperate conditions with a usually gentle sea breeze across those islands. The locals amongst the crowd will always be boisterous with lots of friendly advice to "beat the ball maan"; "give it some licks"; "play straight"; "no drives, if de batsman wanna drive let him get a car" – it will always be friendly and non-threatening. 
We know that the current West Indies team isn't close in stature or playing abilities of their all-conquering greats that bestrode the cricket fields from the mid-70s to well into the 90s, but like all other nations, the England cricket team being in town always demands and receives particular interests and is the scalp they hold highest in taking down. I expect a well-fought contest where England will need to be at their best to come away with a victory – something they haven't achieved in the Caribbean since 2004
What are you most looking forward to?
Getting away for starters…..it's been way too long between these tours!!
And after over 20 years of being on these trips, I have made many wonderful friends that it's a great pleasure to spend time with, watching the sport we love in fabulous destinations.
But predominantly it's about watching test match cricket – being able to sit with fellow cricket lovers and watch a test match from the first ball to witness the various stages as it ebbs and flows to whatever result that prevails. It's wonderful that England has a very loyal band of travelling fans, I know the players are buoyed by the support and encouragement they get from the sidelines whilst playing on foreign soils. 
I hope the local Windies fans do attend in their droves to get behind their young team, as that will make for a proper atmosphere and give our fans a real flavour of what it's really like to be amongst some of the most fun-loving, friendliest folks anywhere on the globe.
What are your top places to visit from the islands on the tour?
The Caribbean has many appeals associated with the usual activities that are represented very well on the islands, and I will certainly indulge! I am not a fan of all-inclusive holidays as then it stifles from getting out exploring the offbeat tracks and getting close to the locals – rum shops, plantation houses, churches, remote beaches – it's how sports touring was meant to be…..meeting and mixing amongst the people and places you are travelling to.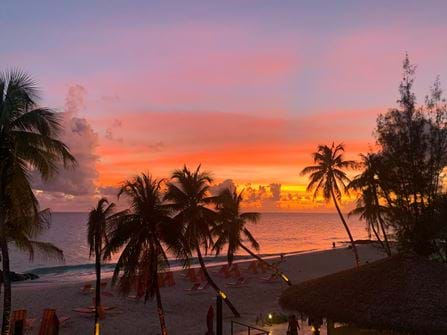 What can we expect from you as a tour host?
If I don't enjoy myself, then how can I expect my fellow travellers to be having a wonderful holiday and time whilst on tour? 
We can't affect the actions on the field, so as much as we would like to see our team play well and win, that's beyond our control. So as a host, I try to set the scene and tone for our clients to have an enjoyable time and a truly memorable experience. And that doesn't just start when they are away on tour – the service, care, courteous attention they receive all through the process of making their tour/holiday bookings with Black Opal is equally as important as how we ensure our clients have a fun, enjoyable experience from their trip.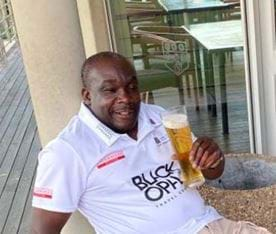 Back to all blog posts