Well, what can we say… the first two tests of the current South Africa V England tour have been fabulous with lots of amazing memories made for our guests and the Black Opal team.
Madikwe Game Reserve was simply a sensational start to our inaugural tour.  Our guests were lucky enough to experience thrilling game drives that provided the most amazing up close experiences with some of South Africa's magnificent wildlife. One of our guests commented 'Amazing, superb, phenomenal and that still doesn't cover it! Thanks to Glad for being a great host at Madikwe Safari Lodge. It couldn't get any better'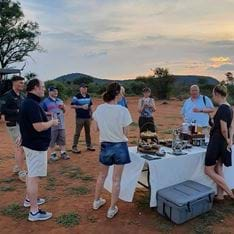 We then moved on to Johannesburg where we celebrated Christmas at the fabulous Four Seasons The Westcliff. Christmas never feels like Christmas in the hot sunshine, but an exquisite 9-course feast definitely helped and Santa still found our clients as the ladies were given Black Opium perfume and the gents a personally signed copy of Ben Stokes recently published book on his and the England team 2019 triumphs and heroics.
Then, what we all came here to see, fantastic seats at the Centurion Cricket Ground. As always, tests between South Africa and England are keenly contested, and with both teams batting showing some frailties, the team whose bowlers hit their straps best was likely to gain first blood - the hosts duly obliged over the tourists. 
But that wasn't going to dampen spirits as we were then on to Cape Town to bring in the New Year overlooking Table Mountain at our exclusive rooftop party.
We also had guests spending some downtime between tests in Zambia where they were visited by some local zebras by the poolside at The Royal Livingstone Victoria Falls Zambia Hotel.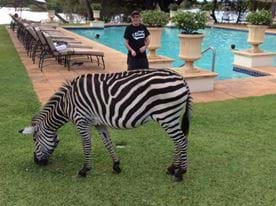 The second test provided us with 5 days of great cricket at what we believe to be one of the most picturesque cricket grounds in the world. As you can imagine this test was then followed by some partying from our guests and the Black Opal hosts.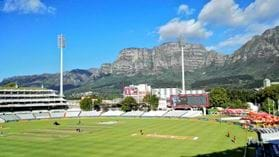 Downtime before the highly anticipated third test has been spent playing golf on the garden route, onboard the Zambezi Queen, visiting Victoria Falls on both the Zambia and Zimbabwe side (well done to our MD Jamie Smith for swimming in devils pool) and a stay in Botswana. As always our guests have been fantastic company and the experience wouldn't be the same without the great bunch of personalities.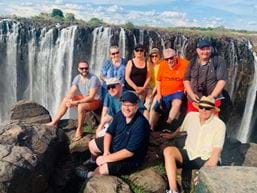 It's been a busy tour so far, we have said some sad goodbyes to guests but also welcomed the next round for the final two tests.
Thank you to everyone for making the first Black Opal South Africa Cricket Tour such a success so far, and we are excited for what's to come over the next couple of weeks.
Here are just a few comments from some of our guests…
"Black Opal!!! Wow!!! You really have created and made a superb holiday. All the arrangements have been top class......all the transfers, hospitality at the ground have been excellent. Christmas Day was absolutely amazing.....thank you so much for Black Opium(Opal!!) I really do congratulate you and Gladstone for getting it so right! See you in Cape Town!"
"Black Opal delivered a thorough, comprehensive and entertaining package. The cricket was always our focus but the organisation and events that run alongside to complement the sport were just as enjoyable and well polished. We felt we'd been looked after extremely well by a very professional unit."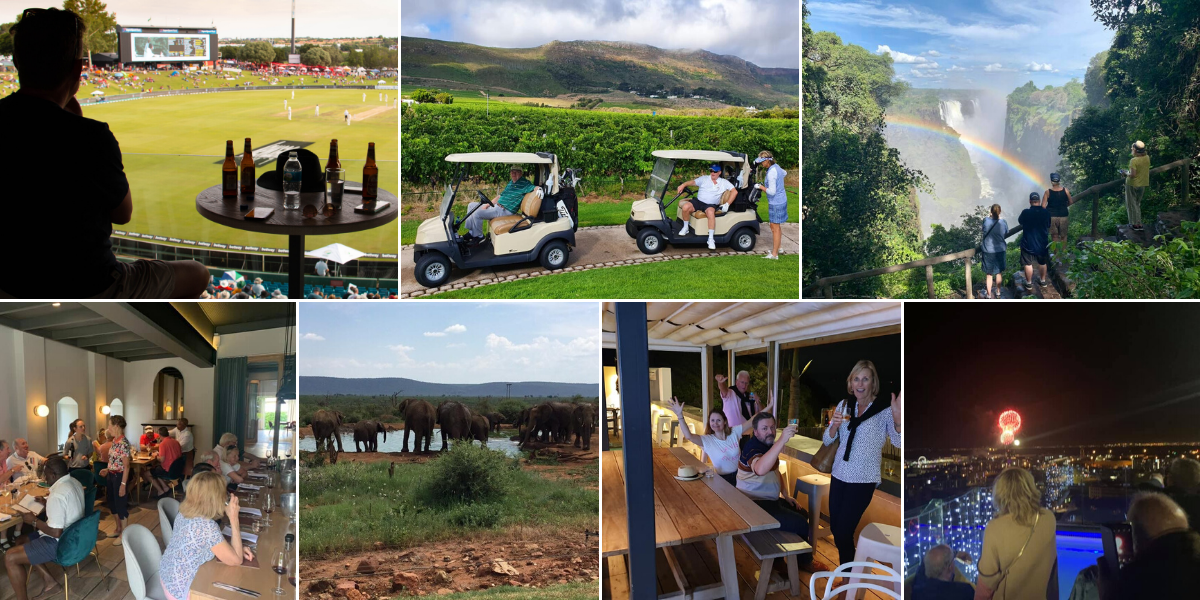 Back to all blog posts

Make an enquiry
0330 041 4888
From the blog