Australia may not be one of the easiest destinations to get to from the UK but there is so much to see and do that it will not disappoint, making this the next destination on our travel bucket list.
Firstly we look at one of the most popular holiday destinations within the country and what you can do to make your time there unforgettable.
Sydney
It's understandable why Sydney is one of the most popular destinations for tourists, with its perfect mix of city living, beautiful beaches and Aussie wildlife spots, it can provide so many different experiences in just one holiday.
Sydney Opera House
Located on the magnificent Sydney Harbour, the Opera House is much more than just an iconic Australian image, situated in Circular Quay, the Opera House hosts more than 40 performances each week and you can sign up to a backstage tour including a cooked breakfast in the green room. 
Sydney Harbour Bridge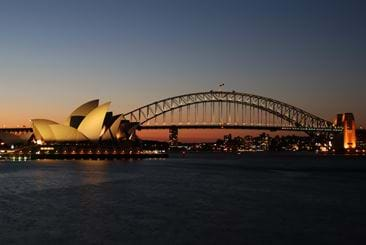 Visitors are free to walk or cycle across the bridge to take in the spectacular views but book a Bridge Climb for the opportunity to scale to the summit and enjoy unbeatable panoramic views. Expeditions will take you high into its arches before reaching its peak, 134 metres (440 feet) above sea level. No special climbing skills are required and there are various sessions throughout the day, including at twilight and dawn. 
If the climb is not your thing you can do the Bridge Pylon Lookout instead, known as the original Sydney lookout. There are 200 stairs to the Pylon Lookout, 87 metres above sea level, on the way up there are three levels of exhibits where you will discover the history and construction of the Sydney Harbour Bridge and the men who built it.
Sydney beaches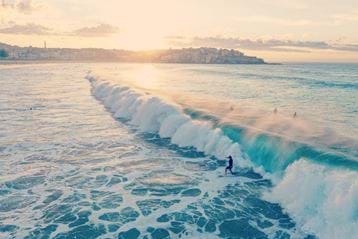 Along the coast, you will find plenty of pristine beaches to spend your days. There are the well-known tourist spots of Bondi and Manly but you will also find many small coves and quieter beaches with glorious blue seas and soft white sand. Our Australian experts can provide some insight knowledge of the best beaches in the area.
Blue mountains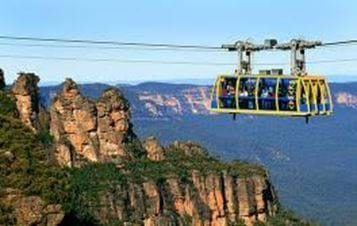 The Greater Blue Mountains World Heritage Area is about two hours drive west from the city of Sydney, it can also be reached by train from Sydney Airport. With a blue horizon of eucalyptus trees, you are sure to be enchanted by the natural beauty of the Blue Mountains. There is so much to see and do in the area including many walking trails, fine dining at Darleys Restaurant, guided bus tours, wildlife parks and even fantastic luxury resorts plus much more; we recommended taking a few days here as part of your Sydney adventure.
Will Sydney be on your travel bucket list? If you want to find out more about a luxury holiday in Australia you can email us at enquiries@blackopal.uk.com
Back to all blog posts