As the drizzle falls gently on the leaves that have already dropped annoyingly but predictably on the lawn in Hampshire, thoughts naturally drift to the possibilities and, more likely, the impossibilities of leaving these shores (and the raking of the leaves) to enjoy a little sport in far-flung climes.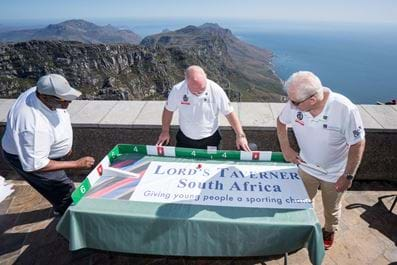 My first tour was with a schoolboy team to The Hague as a sixteen year old. A long time ago. It was all huge fun, runs flowed and I fell in love, all in a week, setting all sorts of precedents for future tours! With England due in Amsterdam next year and Black Opal ready and waiting to join them, we will see how it all goes then but I know for sure that our Dutch hosts will welcome us most warmly.
My next venture was to South Africa with a school's side gathered from a number of schools that had hosted St Andrew's College, Grahamstown in the previous summer. Chris Cowdrey captained The Crocodiles, as we were known without ever really asking why, and the formula was repeated  - plus a lifelong friendship was formed with "The Great Man", as we now refer to each other as our powers fade rapidly!
He then led the Young England U19 team that toured the West Indies in 1986 with a large number of lads included who would go on to play test and/or One Day International cricket. We proudly won the "test match" in Trinidad, which sadly did not set a precedent for later encounters at full test level!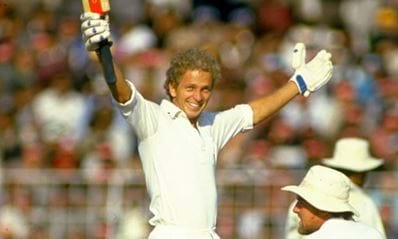 Travelling across the cricketing world as a player and a broadcaster ever since has been brilliant – an absolute joy and a privilege. It is no secret that I would still love to doing more of the same but those Sky days are sadly done. Instead the prospect of returning to the scenes of success and failure, joy and despair relies on the good graces of Black Opal. Everywhere I have been before I have marvelled at the goodwill shown to all of us who rather love this game of cricket from all our hosts on each and every continent. It simply and beautifully brings people together, as indeed it should.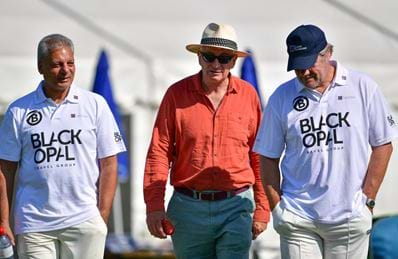 This winter the England schedule hopes to include series of one kind or another in South Africa, Sri Lanka and India. 
Thank heaven we managed to get the South African tour in at the start of the year before Covid struck. The Cape Town test is one of the great events in a stunning city and what a fabulous match it was too. It looks like Eoin Morgan and his men will make it there but only in their inevitable bubble and without the rest of us.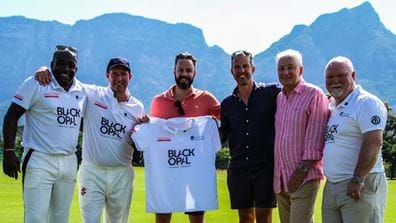 Sri Lanka is a gorgeous place to visit and if the players do make it there, we would love to be there with them but unfortunately, I think we will have to settle for watching from afar.
I first went there on a Derrick Robins tour in 1977 at a time when Sri Lanka was eyeing up full test status. They were already mighty competitive as indeed they were in Colombo in 1982 when we went as a full England team for the inaugural test. We won, and I'm happy to say I made decent runs, but we had to work hard for that success and Sri Lanka has since produced some splendid cricketers and achieved notable success – they won the World Cup years before we did!
As for India, I have loved exploring that fascinating country ever since my first visit for the Jubilee test of 1980, a match in which the rest of us sat back and watched Ian Botham score a hundred, take 13 wickets and pretty much sort the game out all by himself – and on about 5 hours sleep during the game. A true all-round performance!
It is likely that any cricket between India and England this winter will be played in the UAE. Either way, the required bubble will keep the rest of us at bay. So, no Taj Mahal, no temples, no forts, no tigers, some of the many things that have made India an extraordinary place to visit over the years. 
All it means is that we will just have to wait a little longer for all these great experiences to become available again, at which stage Black Opal will be mighty busy arranging flights, hotels and yet more fun.
Back to all blog posts