We are living in some very uncertain times at the moment but one thing that we can be certain of is that it will come to an end and life will return to normal. Although we do not know exactly when this will be, it is important to stay positive and look to the future. 
At Black Opal, travel is such an important part of all of our lives and even though some of our upcoming trips have had to be postponed it doesn't stop us dreaming of our next holiday and where in the world we can't wait to visit again.
We don't want you to stop dreaming either so here are some of our favourite winter sun destinations that may get you thinking of where you will visit next.
Dubai
With daytime temperatures of around 25 degrees between November and March, a winter holiday in Dubai can suit everyone's needs. Famous for its white sandy beaches, fantastic architecture, luxury shopping and bustling nightlife, Dubai will definitely leave you with lifelong holiday memories.
No matter how you want to spend your time, our team can help recommend some of the top places to visit and spend your time. Some of our must-do activities include going to the top of the Burj Khalifa, shopping at Dubai Mall, taking in the sun on Jumeirah Beach and exploring the sand dunes on a desert safari.
Our hotel top pick is the Four Seasons Resort Dubai at Jumeirah Beach, set on the white sands of Jumeirah Beach this hotel is in one of the best locations for exploring Dubai. While staying here you can be sure of excellent service and all the comfort that the 'Four Seasons' name promises. When it comes time to dining, there are 10 eateries to tempt you! All the spacious rooms here feature a balcony overlooking either the sea, city or resort; speak to our Black Opal travel experts about securing your preferred view.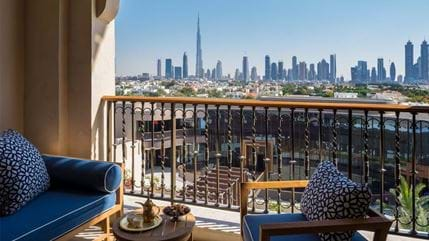 Barbados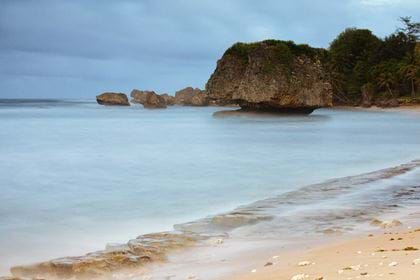 The beautiful island of Barbados is the perfect location for year-round sunshine but from the end of November hurricane season is over and you will be basking in sunshine for 10 hours a day, making it the perfect winter holiday for those who crave spending their time relaxing on sandy beaches and tropical landscapes.
Barbados holds a special place in the hearts of the Black Opal team especially as this is the birthplace of our very own Gladstone Small. This inside knowledge means Black Opal really can recommend some unique places to visit while visiting the island.
Our hotel top pick is The House by Elegant Hotels, an exclusive, adult-only, boutique property features a highly personalised ambassador service tending to your every wish and desire around the clock. This is the perfect location for couples who are looking to get away from it all while experiencing some true Caribbean luxury.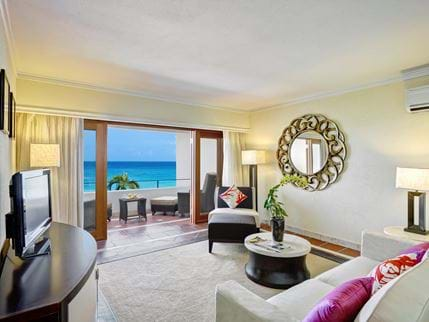 Mauritius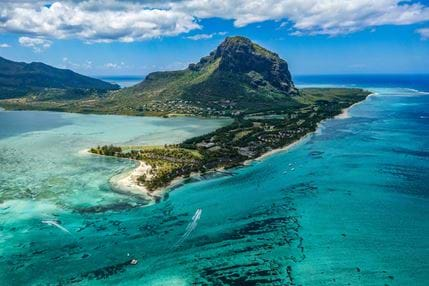 If you are looking for a relaxing holiday with fantastic ocean views, then the weather in Mauritius makes it the perfect winter getaway. If you are a golf lover, Mauritius has plenty of fantastic golf courses. Scuba diving is also another favourite activity on the island which boasts one of the world's largest unbroken coral reefs. If you are looking for a luxury holiday that caters for different interests and hobbies, then Mauritius could be the perfect place to visit. Ask the Black Opal team for their recommendations of the top things to do.
Our hotel top pick is One & Only Le Saint Géran, affectionately known as the 'Grande Dame' of Mauritius resorts, you'll find that elegance, beauty and luxury abound at One&Only Le Saint Géran. Sitting on its own peninsula, fringed by one and a half kilometres of white sand, the property's private spectacular location alone is enough for our team to recommend it. This is an ideal hotel for both families and couples to enjoy.
Abu Dhabi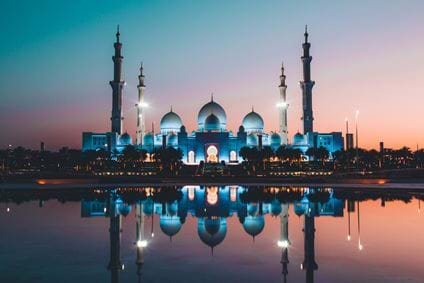 Although sometimes overlooked due to the glamour of its neighbour Dubai, Abu Dhabi is definitely one of our top picks for winter sun. With temperatures around 30 degrees, stylish hotels, fantastic restaurants and stunning beaches it is the perfect destination for a luxury holiday. Make sure you spend some time on Yas Island with its magnificent marina, exhilarating theme parks and the famous Yas racing circuit. This is where you will find the Abu Dhabi Grand Prix. A holiday in Abu Dhabi is full of culture, adventure and the warmth of the superior Arabian hospitality.
Our hotel top pick is Saadiyat Rotana Resort & Villas, located on Saadiyat Island. This elegant Abu Dhabi hotel opens up onto some nine kilometres of white sand beach and offers guests a truly special experience of Emirati luxury. Close to the Louvre, which is definitely an experience not to be missed, and other cultural experiences you can combine the perfect mix of sightseeing and relaxing.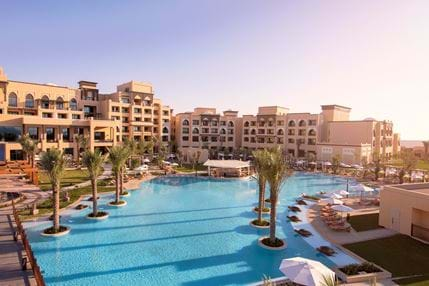 If you are dreaming of visiting one of these fabulous locations this Winter, then give our team a call and we will be delighted to make your dreams a reality!
Back to all blog posts